The hotel
Huesca
C/ Tarbes, 14 huesca@abbahoteles.com
abba Huesca hotel is located in the heart of Huesca, is very well connected to the public transportation network and all business and touristic options within reach at just 3 minutes from the Intermodal station and the AVE stop, only a few meters from the Congress Palace of Huesca.
From the hotel you can easily access amazing natural and forest areas, in addition to being able to observe the beautiful pre-Pyrenean peaks with summits of more than 2,000 meters and enjoy ideal places for skiing, adventure sports and other activities linked to mountain tourism. It is also an ideal location to visit the Pyrenees, the vineyards of the D.O. Somontano, the Guara canyons or the Monegros desert.
X
Ecostars® is a specific sustainability certification for hotels that awards eco-stars based on a hotel's environmental impact per stay.Ecostars is a member or is recognised by international organisations such as the World Tourism Organization (UNWTO) and the Global Sustainable Tourism Council (GSTC) and national organisations such as the Spanish Tourism Board.
Hotel Information
Every detail thought of your well-being
Free premium Wifi
CHECK-IN 14:00
CHECK-OUT 12:00
PARKING AT THE HOTEL
Only dogs up to 20 kg are accepted
Restaurant abba Mía
Welcome Drink
Pool and Gymnasium
Celebrations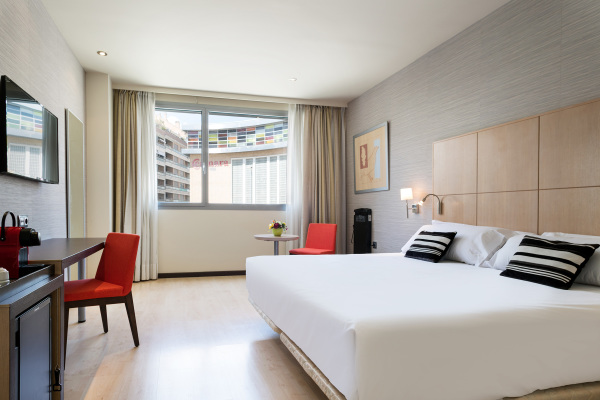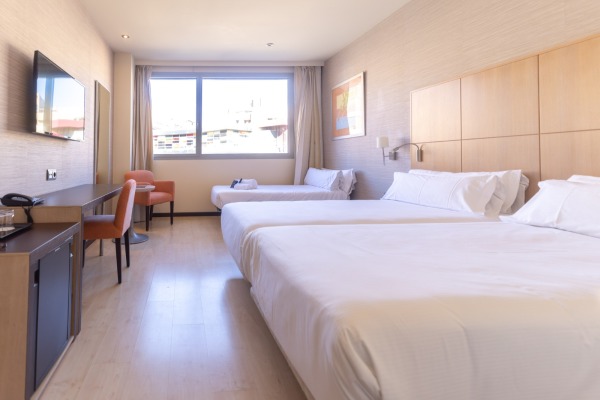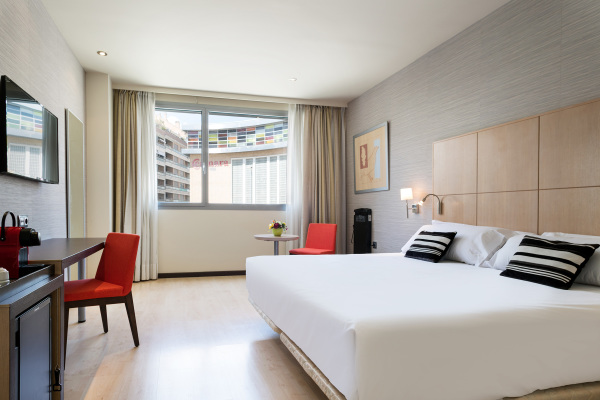 Rooms
Exteriors and equipped with the latest amenities.
The 84 rooms at abba Huesca hotel are all exterior rooms and surround the main hall with two panoramic elevators with a view of the sky. They are equipped with the latest commodities and designed to make our guests' stay comfortable and relaxing.
See all the rooms
Special facilities
Every moment is special and incomparable
At abba hotels we have extensive facilities for holding any type of event.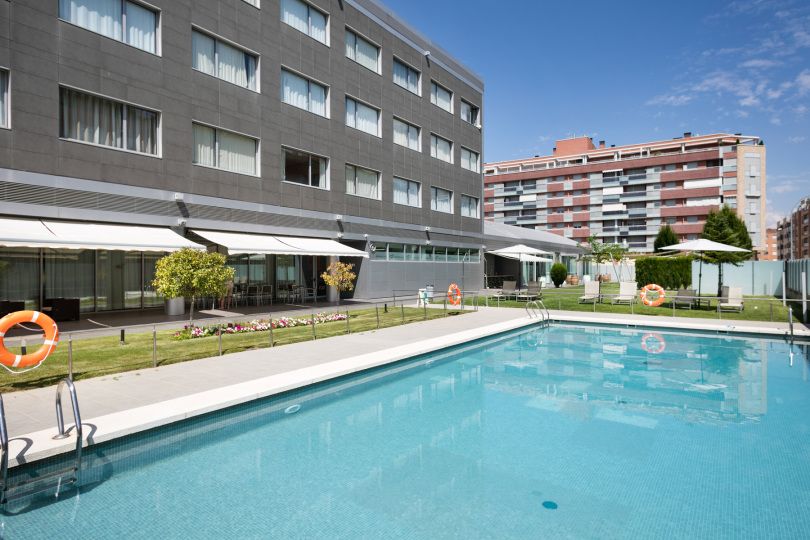 Outdoor swimming pool
Nothing more comforting to beat the heat.
Bikefriendly routes
Exclusive services specifically for cyclists.