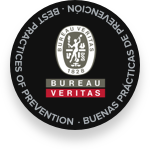 Restaurant abba Mía
01/June
From Monday to Friday we offer a market menu at noon.
En abba Sants hotel we consider our restaurants with every attention to detail. We rely on selected food, with a perfect balance between variety and quality and that comes with its own personality in the kitchen, specializing in the gastronomy of the area.
Our abba Mía Restaurant is specialized in Mediterranean and local cuisine, our guests enjoy a surprising display of imaginative cuisine and varied flavors.
From Monday to Friday, we offer a local menu at noon, comprised of 4 starters, 4 main dishes and 3 desserts, for 19€ with VAT included.
Restaurant Schedule: From Monday to Sunday, from 13:00hs. to 16:00hs. and from 20:00hs. to 23:00hs.
The restaurant will be closed from 1st to 30th August 2020.
On 24, 25 and 26 December 2020 there will be no dinner service in the restaurant.
On 1 and 6 January 2021, the restaurant will only be open for breakfast and it will be closed for the rest of the day. We apologise for any inconvenience.
Reservations by WhatsApp to the telephone number 647329715 or by email maitre-sants@abbahoteles.com
Ticket Restaurant
Both the abba Mía Restaurant and the bar-cafeteria of abba Sants hotel accept Restaurant-Tickets, valid for any amount and at any time.
You can also send an email to maitre-sants@abbahoteles.com