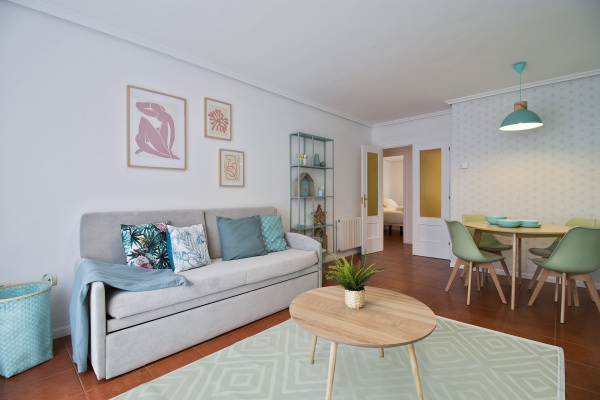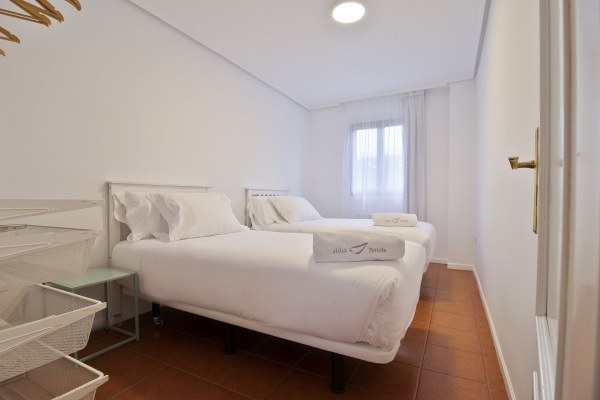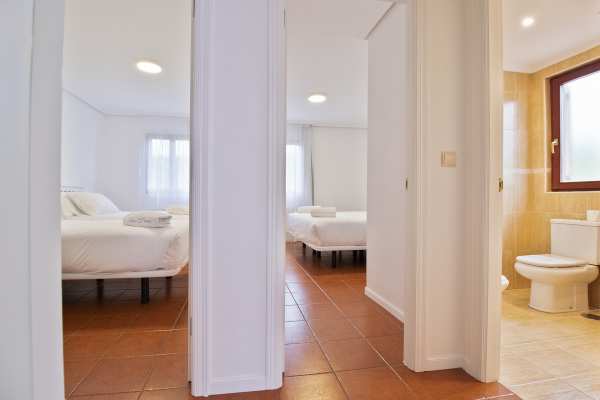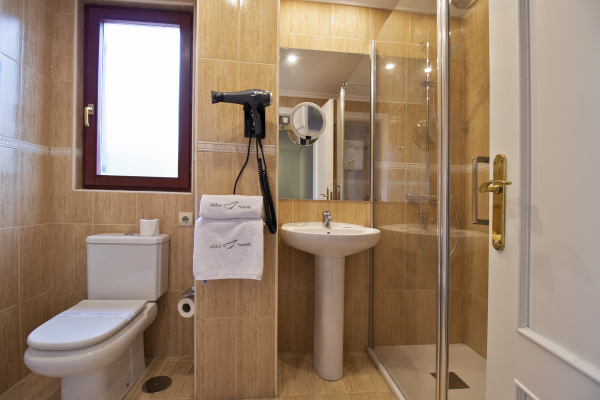 2 room apartment
Capacity for 4-6 adults.
Room 1: 1 double bed
Room 2: 2 individual beds
Living room: 1 futon
It also includes a complete cleaning kit as a welcome including a cloth, scrubbing pad, dishwashing liquid and a garbage bag.
This apartment comes with a balcony and living room with television and futon. It includes a private bathroom with a washing machine and also offers a kitchen equipped with a refrigerator, microwave and coffee maker.
The apartments are distributed in two locations, near the Hotel area and in the complex with a swimming pool.
Facilities in the apartment:
Clothes iron, sitting area, washing machine, heating, sofa, wardrobe, bathtub, toilet, bathroom, bidet, hair dryer, plasma TV, refrigerator, microwave, kitchen with utensils, stove and coffee maker, dining area.