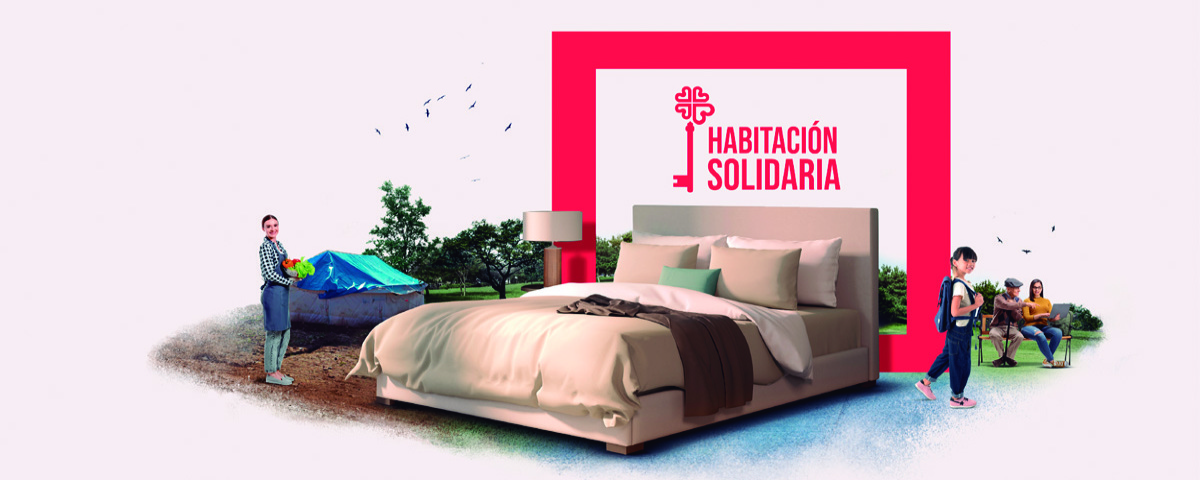 Donation Room
A room with views of a better world.
abba Madrid has joined with Caritas for this initiative in which the whole amount you pay for your booking goes to improve the lives of thousands of people living with poverty and marginalisation.
Pick the dates of your stay, select your Donation Room and enjoy the best abba experience whilst you help the people most in need of help to benefit from a fairer world full of opportunity.
You should note that:
Our Donation Room provides the same services and comforts as all our other rooms. It is even more special.
Your booking comes with a letter of thanks from Caritas.
100% of the value of your room goes to Caritas' Donation Rooms programme, for vulnerable families being supported by Caritas.
Book now and enjoy a fantastic visit!