abba San Sebastián Hotel
San Sebastian
Welcome mojito and complementary bottle of water
with your reservation on our Official Website

The Hotel
ABBA SAN SEBASTIÁN HOTEL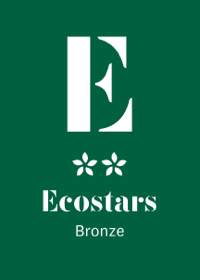 Welcome to the abba San Sebastián hotel, a boutique hotel unique in Donostia-San Sebastian, where you can feel what it was like to visit our city at the beginning of the twentieth century, during our Belle Époque. It's for good reason that both the building that houses the hotel, a Baroque Palace built at the beginning of the last century, and the walk it stands on are listed among the city's protected spaces.

The hotel stands next to the river on the Paseo de Francia, a favourite walk for local people, and just five minutes' walk from the old town, the city centre and the Kursaal arts and conference centre. It is less than a kilometre from the famous La Concha beach.
Make yourself at home and enjoy the luxury of our modern rooms, mingle with us, the people of San Sebastián, in our pleasant cafeteria and allow yourself to be wowed by the views from our beautiful terrace.
It is our honour and our duty to welcome you. It is our pleasure to do everything in our power to make you feel at home and to make your experience of our city a truly unforgettable one, enjoying and experiencing San Sebastián-Donostia as we do every day.
Ongi etorri!
Nº Reg. Oficial: HSS00883
X
Ecostars® is a specific sustainability certification for hotels that awards eco-stars based on a hotel's environmental impact per stay.Ecostars is a member or is recognised by international organisations such as the World Tourism Organization (UNWTO) and the Global Sustainable Tourism Council (GSTC) and national organisations such as the Spanish Tourism Board.
Reserve
Best price guaranteed
Free premium Wifi
Exclusive rates for abbantage partners
5% in abbantage points 1 point = 1 euro
The best location
Paseo de Francia, 4 20012
recep-sansebastian@abbahoteles.com
See Map
Hotel info
Check-in

14:00

Check-out

12:00
Smoking policy
No smoking permitted except in designated areas
Parking at the hotel
Exclusive use for clients.
Pet Policy
Only dogs up to 20 kg are accepted.
The hotel is located in the city centre, on the banks of the river, on the Paseo de Francia, one of the favorite walks of donostians. A 5-minute walk from the Old Town and the Palacio de Congresos del Kursaal and less than 900 metres from the famous Concha Beach.
See Map